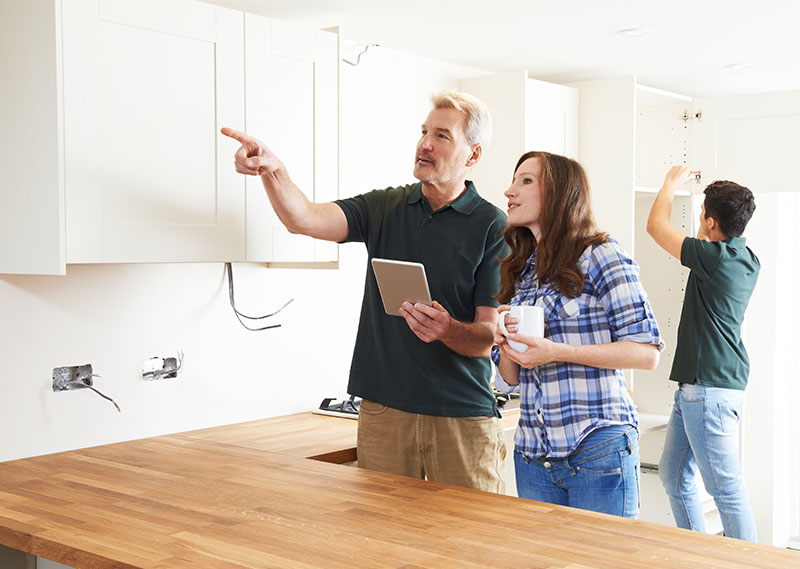 Before you buy a home, it's common to have it checked out by a professional home inspector. In this post, we'll explain the purpose of a home inspection and whether it's worth the investment.
The Home Inspection as a Contingency
A home inspection provides an opportunity to discover any problems with a house you would like to buy. For this reason, it can be used as a contingency in your contract with the seller. If a home inspection reveals significant defects, the contingency allows you to back out of your purchase offer, free of penalty, usually within seven days. 
Realtors sometimes include home inspection clauses in contracts for a newly built house. These kinds of inspections generally cover foundations (checking before the concrete is poured), pre-drywall (checking the structure and mechanics before the drywall is installed), and a full inspection of the completed home.
What does a Home Inspection Cover?
While inspectors vary in experience, ability, and thoroughness, any good inspector will check certain home components and create a report of their findings for you. Inspections typically last two to three hours, and you should be present so you can ask questions and go over the findings in person. 
The general tasks an inspector will perform are determining the following:
If each problem is a safety issue, major defect, or minor defect

Which items need to be replaced, repaired or serviced

Items that are suitable for now but should be closely monitored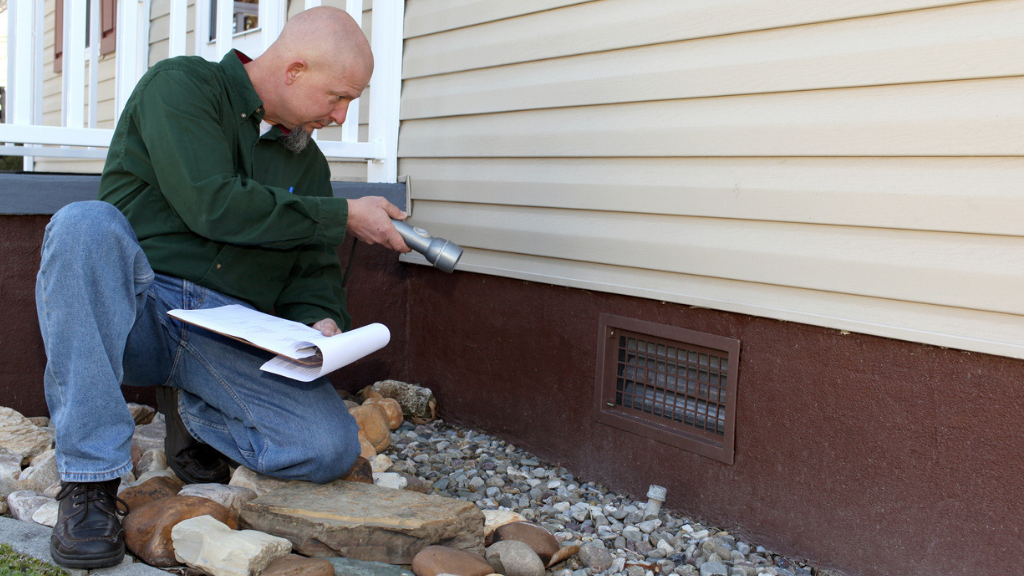 The specific parts of the house the inspector will report on are:
Exterior — outside of the structure, including any crawlspaces under the home, and the roof 

Exterior walls — damaged or missing siding, cracks, and whether the soil is too close to the bottom of the house 

Foundation — indirect evidence of foundation issues like cracks or settling

Grading — whether the grading slopes away from the house 

Garage or Carport — garage door, garage framing, and proper ventilation (to prevent carbon monoxide poisoning) 

Roof — roof damage and poor installation like loose, missing, or improperly secured shingles and cracked or damaged mastic around vents; the condition of the gutters

Interior Inspection — everything inside the house from the ceiling to the cabinets under the sink

Plumbing — faucets and showers, visible leaks, water pressure, kind of pipes, the main water shutoff valve

Electrical — kind of wiring; the outlets; functional ground fault circuit interrupters installed in bathrooms, kitchen, garage and outdoors; electrical panel for any safety issues; electrical outlets to ensure they are not a fire hazard

Heating, Ventilation, and Air Conditioning (HVAC) — estimate the age of the furnace and air conditioner, determine if they function properly, age of the home's ducting, duct leaks, sufficient insulation, and whether there is any asbestos insulation

Water Heater — age of the heater, if it's properly installed and secured, condition, and general idea of how many years it has left

Laundry Room — properly vented

Fire Safety — any attached garage wall has the proper fire rating and hasn't been damaged, test the home's smoke detectors

Bathrooms — visible leaks, properly secured toilets, adequate ventilation
A really good inspector will even explain routine maintenance, which is especially helpful to a first-time homebuyer.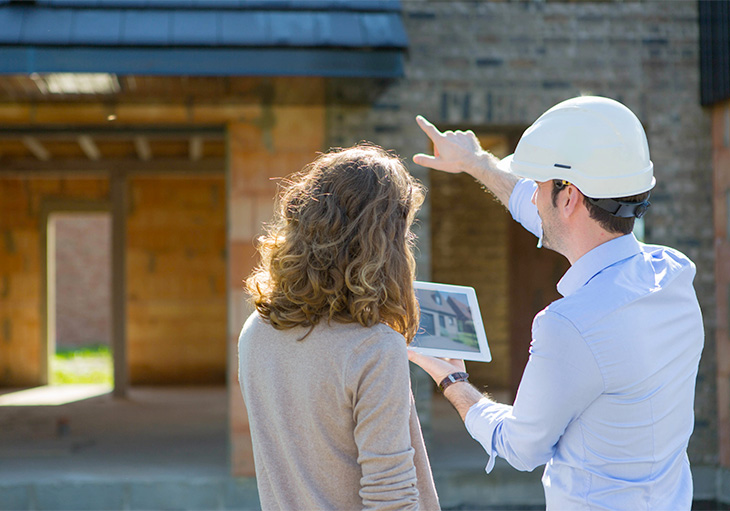 What Should You Ask During a Home Inspection?
Ask the inspector what they will look for and what isn't covered. Talk about anything you are worried about, such as a sagging roof, old electrical, or slow-flowing water out of the taps. If there are any functions of the home that you are not familiar with (like a fireplace or an oil burner), your home inspector should be able to explain them to you.
How Long After a Home Inspection Does a Buyer Have to Back Out?
Many home inspection contingencies are for seven days. After you sign the purchase agreement and the inspection occurs, you have seven days to back out of the deal.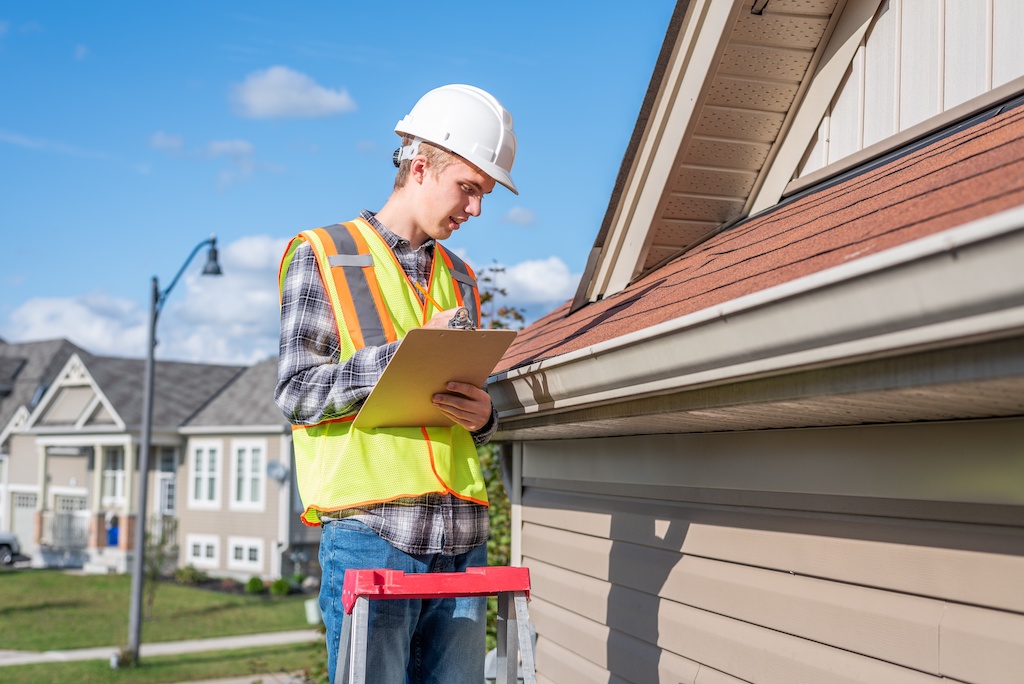 Is it Worth the Investment?
The cost of a home inspection varies depending on the size of the home and the region and can range between $300 to $500.
Keep in mind that an inspection will always find a problem with a home. Even new home constructions will have minor issues that need to be addressed.
A home inspection will cost you some money, but it can reveal problems that you may be able to get the current owners to fix before moving in. For new home construction, an inspection is a crucial part of the home buying process.
Learning about the issues your home has and addressing them early can save you tens of thousands of dollars down the road.
Key takeaways
A home inspection contingency allows you to discover the major and minor issues with a home before buying it

Home inspections can uncover potentially life-threatening problems like mould or faulty wiring that could cause a significant fire

Home inspectors look at the exterior and interior parts of the home, including electrical, plumbing, roofing, HVAC, and foundations

A thorough inspection is a critical step in purchasing a home and taking care of it

Most potential buyers have seven days after a home inspection to walk away from the purchase

Many lenders won't offer financing on a home without an inspection